Black Panther Wireless Headphones
Reconnect Black Panther Metal Heads Foldable BT Headphones with Mic Series 300.
Team Black Panther is packed with unique and powerful heroes and that's what makes it an invincible force.
The Reconnect BP Metal Heads Foldable.
BT Headphones with Mic Series 300 are packed with superpowers, giving you a crisp audio quality that elevates your music experience.
Guess what, the extended battery capacity provides up to 10 hours of playback in wireless mode and the on-ear function controls let you access the buttons with ease.
Features: Reconnect Headphones Disney Marvel
BT V5.0.
On-ear function controls.
10 hours of playback time.
Compatible with Siri and Google Assistant, Alexa.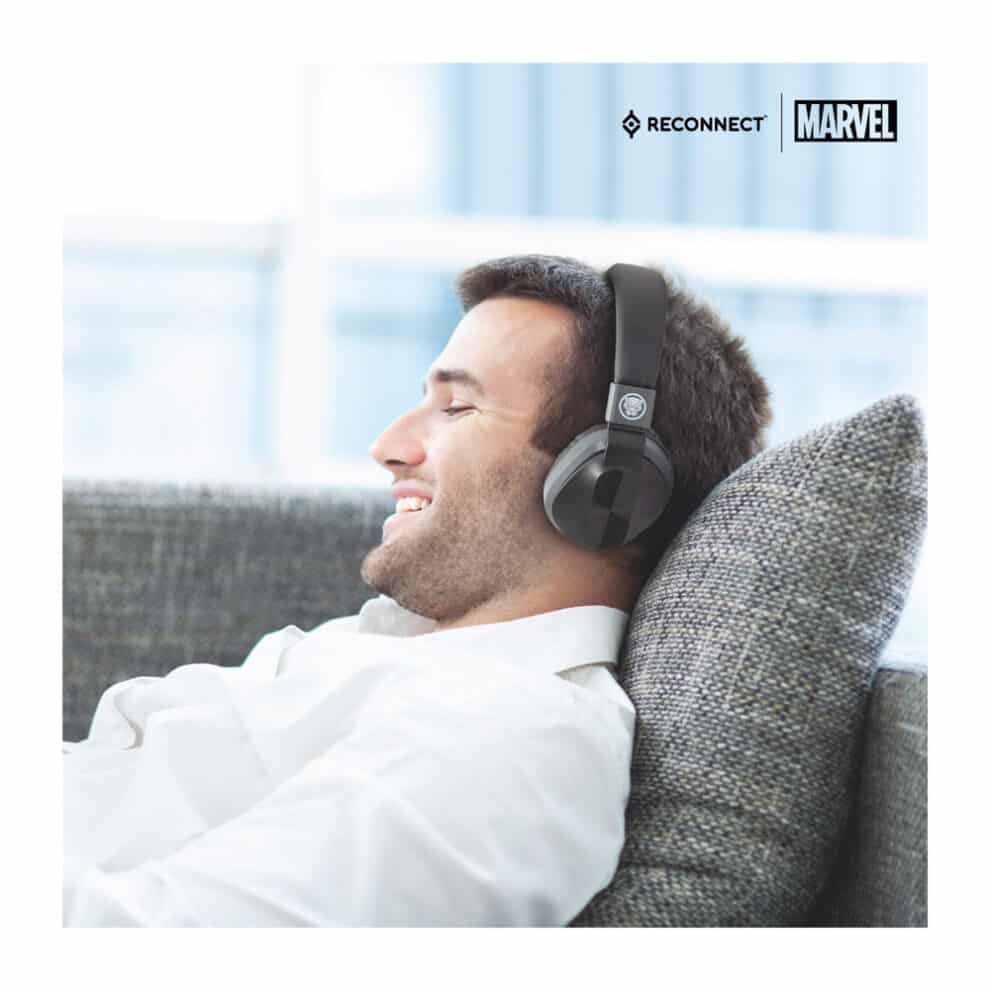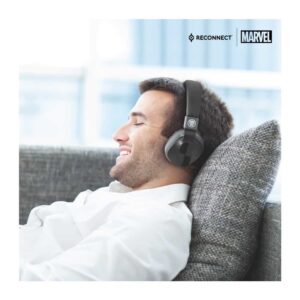 Checkout our Large collection of Different Types of Headphones from Cardbuy.
Headset Audio Related:
| | |
| --- | --- |
| Stereo Sound | Yes |
| Impedance | 32 ohm |
| Sensitivity | 100 dB |
| Response bandwidth | 20 Hz – 20000 Hz |
| Mic Sensitivity | -45 dB |
| Speaker Driver Unit | 40 mm |
| Microphone Type | Built-in |
Headset Connectivity:
| | |
| --- | --- |
| Wireless | Yes |
| Bluetooth | Yes |
| Multipoint Connectivity | Yes |
| Bluetooth version | V5.0 |
| OS Compatibility | Android, iOS |
| Multipoint Connectivity | Yes |
Headset Controls:
| | |
| --- | --- |
| In-line Controls | Yes |
| Phone APP-based Controls | Yes |
Battery Related:
| | |
| --- | --- |
| Rechargeable Battery | Yes |
| Battery Type | Lithium Polymer (Li-Poly) |
| Battery Charge Time | 2 hours |
| Standby Time | 300 hours |
Physical Dimensions:
| | |
| --- | --- |
| Sweat & Rain resistant | Yes |
| Water proof | Yes |
| Colour | Black Panther |
In The Box & Warranty:
Manufacturing & Packing Information:
| | |
| --- | --- |
| Commodity name | Wireless Headset |
| Country of origin | China |