Print ID Card Online
Easily Print ID card Online from Cardbuy. Customized ID Cards is the Need Of the Hour. Either in Office, School, or any organization. Personalized ID card Help Entities in Identification of an Identity. Whether the Person is an Staff, Student, Visitor, or Contractor.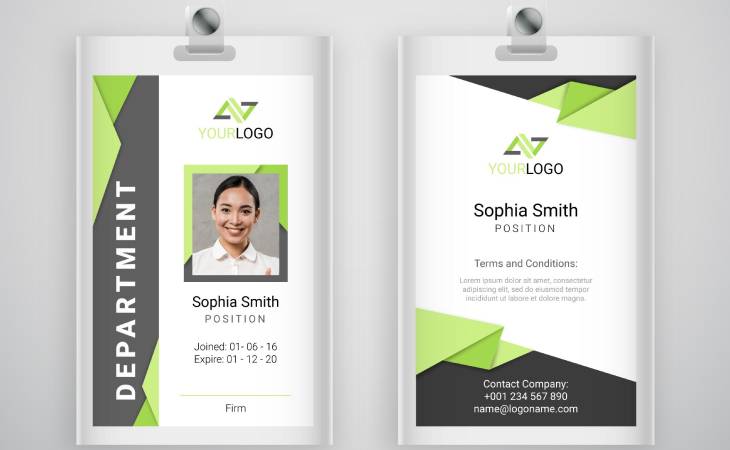 Show Filters
Showing the single result
How To Order and Print Your ID Card Online?
Printing ID card for Office, School, factory, or Events is the Need of the Hour. ID Cards & Lanyards provide Security, identification of a particular identity of an Organization, School, Events whether the person is a Staff, Student, Organizer, Volunteer, Security Etc.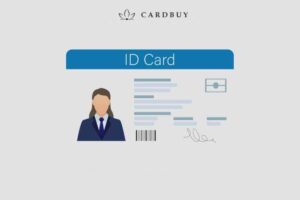 Steps To Print ID card Online From Cardbuy:
Select the Product Customized ID Card from Cardbuy Website or Click Here .
Enter Your Project Name: For Whom you want to make ID card.
Example If its your Company. Then Name of the Company, For School – name of the School.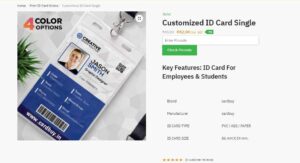 Select Card Layout: The Shape of the Card Vertical or Horizontal. This Depends on your Card design.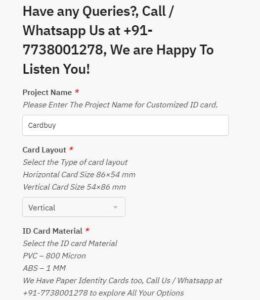 If you Don't have any Design, Our ID card Experts will help you or we our Design Assistance Team can Do the Same for Nominal Cost.
Choose The ID Material: We Cardbuy provide wide range of materials, PVC, ABS, Paper is available for Online Order. If you Need Materials Like PET, Transparent ID, Teslin Etc. Contact us by Clicking on the Above Link.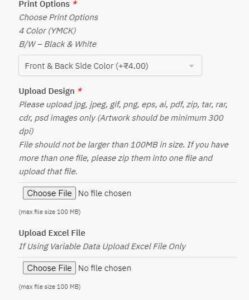 Print Options: We Have Three Print Options.
Front Only – ID cards with Front Side Color Printing.
Front Color &  Back Monochrome.
Front & Back Color.
Upload Design & Excel for variable Data.
Select The Identity Card Quantity and Checkout to Generate the Order Number.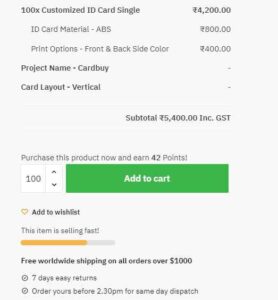 Note:
For Customized ID cards We Don't accept COD.
We take Amount Upfront to Print the Cards.
For General ID Like Visitor, Security, Contractor Cards Cash on Delivery Available.