GoPro Jaws: Camera Mount Flex Clamp
Diameter of objects : 0.25 to 2in (0.6 to 5cm) objects can be Clamped to GoPro.
Low Profile Mount : Attach the GoPro Directly to Clamp.
Wide Angle Adjustment : Use Optional Neck to achieve camera-angle adjustability.
Compatibility: All GoPro cameras
Specifications: Jaws flex clamp for gopro
Clamp your GoPro to objects ranging in size from 0.25 to 2in (0.6 to 5cm) in diameter.
Adjustable strap enables a secure grip on irregular shapes and objects as thin as a pencil.
Quick release bases make it easy to move camera between different mounts and locations.
Removable neck allows for a wide range of camera-angle adjustability.
Camera can be attached directly to clamp for lower-profile mounting.
Compatible with all GoPro quick release mounting systems.
Why You Need to use GoPro Jaws?
Jaws securely grips irregular shapes and super slim objects thanks to its innovative design.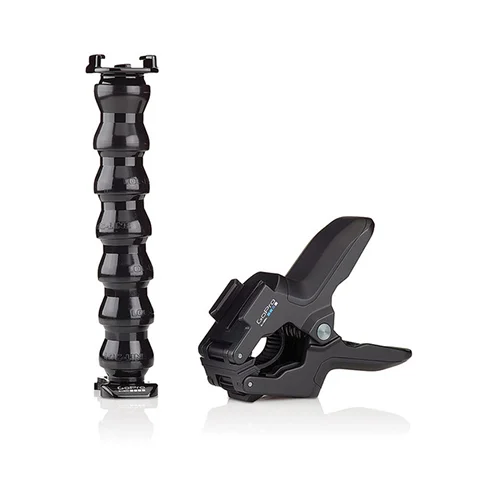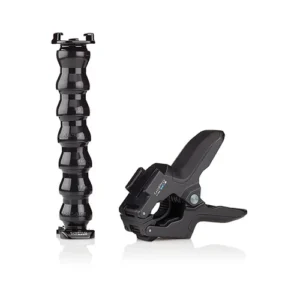 What's Inside The Box
Jaws: Flex Clamp
Adjustable Neck
Tags: Mount, GoPro Jaws: Flex Clamp Camera Mount Buy Online India,  Camera Mount at Best Price, GoPro Camera Mount.